Boosting Business with the Power of Collaboration
Achieving Your Business Goals Working with Others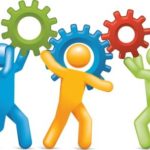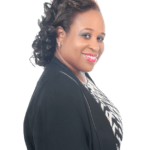 by Pat Council, Certified Life, Certified Sales Coach and Speaker
One of the most efficient, yet fastest ways to boost business is by using the power of collaboration.  Collaborating with other small or large companies will not only boost your revenues, it can boost your presence in the market you have been working to get noticed in and keep your marketing budget low at the same time.  Collaborating allows you to easily add services and products to your business that your customers may want or need.  Being able to connect with another business so you can both improve and increase what you have to offer creates a win-win situation for all parties involved, the collaborator, collaborate and the customers of both businesses.
Achieving your business goals become so much easier when you activate the power of collaboration.  Whether you have thought about collaborating or not, the additional resources listed below will be able to provide some guidance and answers that will help you make the best decision for your business:
Collaboration can be one of the most rewarding actions you can take in your business.  If you want to boost your business, you may want to learn more about the different ways to use the power of collaboration.
Pat Council is a Speaker and trainer who inspires and helps organizations and sales groups achieve their goals. She periodically works as a Business Consultant for small businesses that need to get to profit level. Her goal is to inspire 1 million people to shine with magnificence by monetizing their talents, building dream lives and making meaningful connections with others.   She is the author of several books to include her newest book Start Winning – How to Achieve Like the Top 8 Percent. She also hosts  the popular podcast, Designing Your Life Today