My Favorite Business Apps
Using Favorite Business Apps to make business easier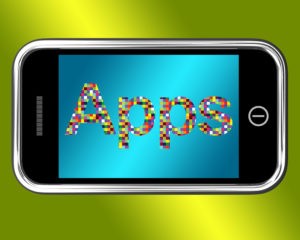 We all have favorites to include having favorite apps in business.  There are lots of business apps that are free and available to help you organize your business and thrive. There are apps that are designed to help you stay organized financially, organize your daily tasks, and help you build strong customer and client relationships. You may want to consider doing your own homework to choose the best ones for you, but if you are a brand-new entrepreneur and you are ready to get going with your business, here are some easy-to-use apps. They have almost no learning curve, so you will be able to start using them, almost immediately. These apps are also some of my favorites.  Although, I have graduated to using a few different ones, these five are still my favorite business apps.
These are just a few of my favorite business apps, take the time to determine what your business needs and search for apps that will help you achieve all your business goals.  All these apps can be found in the Google Play Store.  Anymeeting can be downloaded to your phone, but I use this one on my computer only.  Taking the time to find your favorite business apps can save you time and money.  In some cases, it can help you earn money by streamlining your business so that revenues increase.
Pat Council is a Speaker and Goal Achievement Strategist who teaches people across the world strategies for taking take their visions of achievement and success from being a thought or a wish to making them a reality. She is the author of several books to include her newest book Start Winning – How to Achieve Like the Top 8 Percent. She is the host of the popular podcast, Designing Your Life Today.