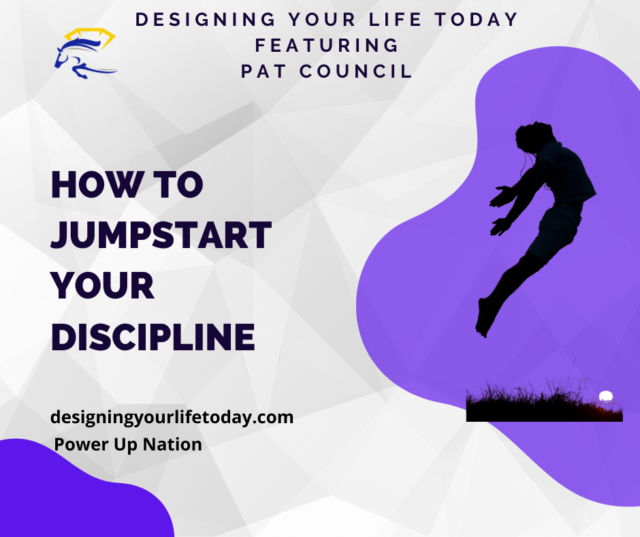 How do you get more discipline?  Have you ever wished you could have more discipline?  On Designing Your Life Today, Pat Council shares how to jumpstart your discipline.  You will always need discipline to get to the next level.  This is how to live from a position of power.  Today's podcast shares insights that makes developing the discipline you already have, easier.  Turn on the discipline you need to achieve your goals and build your magnificent life.
Resources for Success:
Webinar 1:  Creating a Successful Personal Brand in Business. Click.
Webinar 2:  How to Achieve Your Goals This Year. Click.   
Live Workshop:  Creating the Right Marketing Plan for Your Business. Click.
Book:  High Impact Power Principles, Click Here
T-Shirt: "Do Life with Power" Click Here
Email List:  Type "POWERUP" to 42828 and add your email address or click here