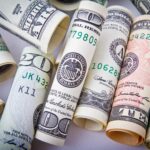 5 Strategies for Increasing Your Income
When it comes to increasing your income that is not always the easiest thing to do. If you have been struggling to bring in more money and it is not happening, there are many strategies you can use to bring in the increase you desire. Of course, it is necessary to point out that these suggestions are for those who are self-employed or in control of generating their desired income. Here are 5 strategies for increasing your income for you to consider:
First, of all be clear about your income: It is important to have clarity as to how much money you would like to earn. Stay away from thinking things such as: "I only need to earn an extra 2 or 3 thousand dollars extra, each week." Instead, have a solid figure such as $10,000 or $30,000 a week, in mind. Decide how much you want to earn, then put and keep your attention there.
You need to expand your mindset: You may know exactly how much money you would like to earn, but if you are accustomed to earning a certain amount; it may be difficult to break through that threshold and get the increase you are expecting. Consider hiring a business coach, taking a do-it-yourself course, and participating in a mastermind wealth group. Also, spend time reading books that will help you expand your mind and achieve more. Continuously learning more will about wealth and your power to build it, will expand your mindset. The Power Achievers Book Club will help take some of the guesswork out which books to choose. Consider setting a goal to read at least 1 book each month.
Maybe it is time to examine your business: How is your customer service? Do you need better or more marketing? Is your brand one that is memorable and attracts attention? Are you in a business that excites you? Do you need more information on increasing profits and business reach using global payments services? Consider making a list of your key performance indicators. And once again, a business consultant will be able to help you see the areas that need improving, such as the implementation of OKRs by employing professionals who have OKR certification to help optimize strategic planning and build a map for executing it.
You find it difficult to ask for business: There are times when you need to be able to ask a potential customer for business or your current customers for more orders, referrals and yes, even ask for more money because you have raised your prices. If you have a problem asking for what you desire and what you need because money is involved, then you will have a difficult time increasing your revenues. If you have a great product and you feel you are earning your money, then raise your deserve level and ask for it. Consider taking a sales course, a confidence course, participate in a wealth coaching group or private coaching.
You are using your time on the wrong projects: There is a time to be honest with yourself. Are you consistently doing money making activities or are you doing busy work that seems like activities that are increasing your income? Keeping a daily work log, then reviewing it at the end of each day and again at the end of the week will help you put your priorities in order. Pay special attention to your money making activities.
There are several more strategies for increasing your income. A few have been shared which will give you some things to think about, as well as actions to take. For more strategies and tips listen to the podcast Designing Your Life Today (https://designingyourlifetoday.com/podcast). Monday thru Thursday information is shared to help you achieve your life and business goals.
Pat Council is a Speaker, Business Coach and Goal Achievement Strategist who teaches people across the world strategies for taking their life and business goals from being a thought to making them a reality. She is the author of several books to include her newest book High Impact Power Goal Setting. She is also the host of the popular podcast, Designing Your Life Today and the creator of the Designing Your Life Achievers Academy.