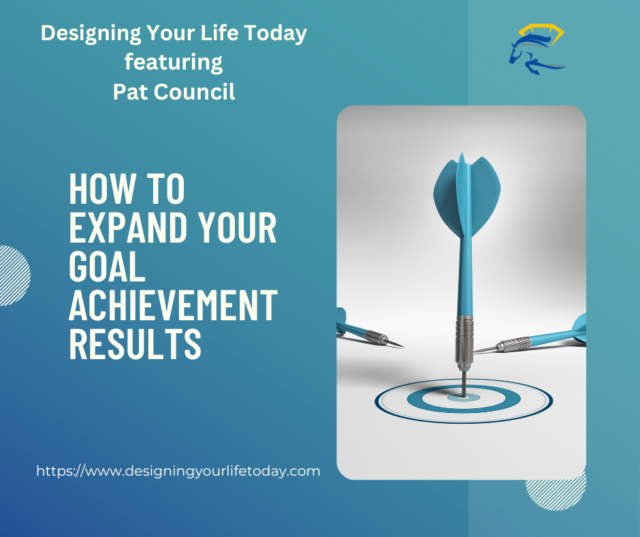 We often seek out the next great system, techniques or strategies.  Some of them work and some of them do not.  Are your goal achievement strategies worksing?  On Designing Your Life Today, Pat Council explains how to expand your goal achievement results.  Get a simple, easy to use strategy that works.  Listen and activate this strategy, today.
Resources Mentioned on Today's Podcast:
Course:  Confidence to Power Up and Achieve (designingyourlifeachieversacademy.com)
Email List:  Text POWER UP to 42828 or visit: Power Up Today – Designing Your Life Today.
Business Resources:  Goal Achievement and Business Resources – Designing Your Life Today