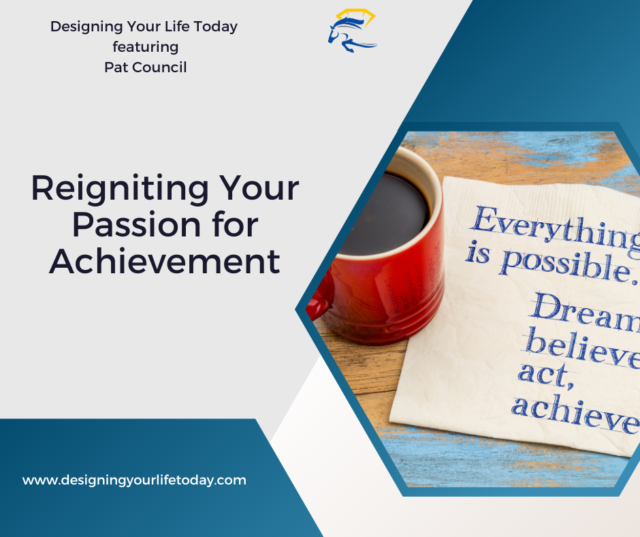 How do you reignite your passion to achieve?  When it comes to staying on track for achieving your goals, you must have your passion.  On Designing Your Life Today, Pat Council shares 5 strategies for reigniting your passion for acheivement.  When working to achieve a new goal, passion can seem to disappear.  Discover ways to put the spark back into achieving your goals.  Regain your focus and move toward getting the outcome you desire.  Listen and get some ideas that will inspire you.
Resources Mentioned:
Course:  Goal Achievers Success Track. Click 
Email List:  Text POWER UP to 42828 or visit: Power Up Today – Designing Your Life Today.
Business Resources:  Goal Achievement and Business Resources – Designing Your Life Today
FaceBook Group:  Power Achievement Team. Click