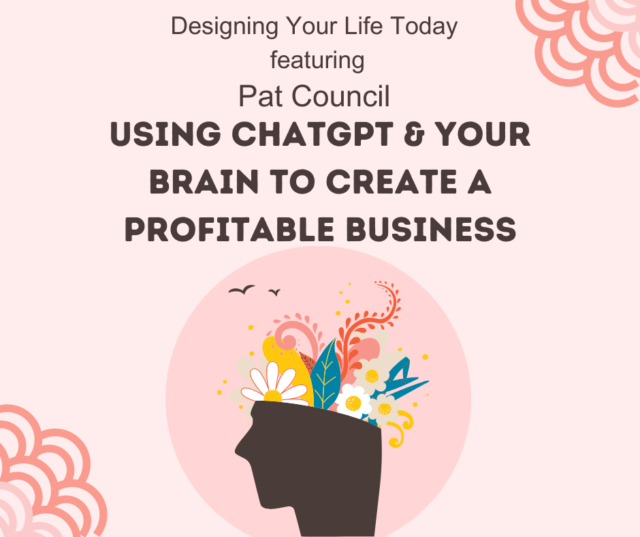 Are you wondering how to take you business to profit level faster?  ChatGPT can help.  On Designing Your Life Today, Pat Council explains the power of using Chatgpt and your brain to create a profitable business.  Today's podcast is for anyone looking to move their business forward with more ease.  Get insight into how you can get the best out of an artificial intelligence (ai) program.  Also, find out how being clear on your personal brand can help maximize on ways to use ai.
Resources for Success:
Webinar 1:  Creating a Successful Personal Brand in Business. Click.
Webinar 2:  How to Achieve Your Goals This Year. Click.   
Live Workshop:  Creating the Right Marketing Plan for Your Business. Click.
Book:  High Impact Power Principles, Click Here
T-Shirt: "Do Life with Power" Click Here
Email List:  Type "POWERUP" to 42828 and add your email address or click here