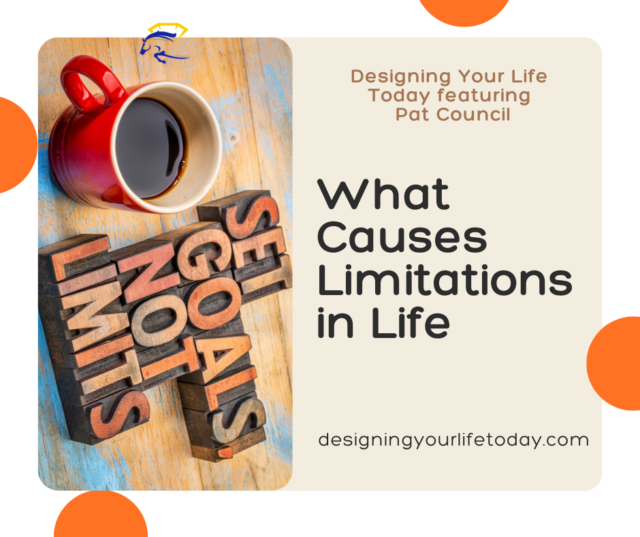 What is the best way to achieve your goals?  How do you make sure you have more than enough? On Designing Your Life Today, Pat Council explains what causes limitations in life.  Find out what is really preventing you from living your magnificent life.  Discover what it takes to turn things around and start achieving the goals you desire.  Open your mind to receiving more and you will have it.  
Resources for Success:
Book:  High Impact Power Goal Setting Click Here
T-Shirt: "Do Life with Power" Click Here
Email List:  Type "POWERUP" to 42828 and add your email address or click here
Live Workshop:  Creating the Right Marketing Plan for Your Business. Click.